Newsletters
Our Lady & St Anne is re-opening for public Mass in a step-by-step way.  At the moment there is public Mass on Tuesdays and Thursdays during the week and Saturday evening at 5.30pm and Sunday morning at 10am.
For safety reasons, there are spaces for 26 households  in the church. There is a booking system for weekend Masses on Eventbrite. Please see the Newsletter for details.
There will continue to be  a Thought for the Week, and a video of Fr Patrick's homily for each Sunday for those not yet able to return to the church building.
You will require Adobe Reader to read these PDF files. If you do not have it then download it from here: Download Adobe Reader
15-16 Aug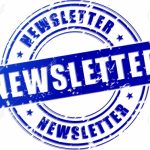 11-12 July with details for booking Masses
---
Recent News