Newsletters
Recommendations from the Archdiocese following 19th July:
Continue to use online booking. The number of tickets has doubled because every pew is now open.
Continue to be aware of people who still want to maintain a distance between themselves and others.
Continue to expect that masks are worn during Mass.
Singing remains restricted to the choir for the moment.
If you have any flu like symptoms,  stay at home and keep everybody safe.
There is now an open Mass each day of the week. No need to book for these weekday Masses but please sign the sheet at the back of church when you come in.
You can book a Sunday Mass on Eventbrite by clicking here. Bookings open 8am on Monday morning for the following weekend.
18-19 Sept 2021 Twenty-fifth Sunday in Ordinary Time
11-12 Sept 2021 Twenty-fourth Sunday in Ordinary Time
4-5 Sept 2021 Twenty-third Sunday in Ordinary Time
28-29 Aug 2021 Twenty second Sunday in Ordinary Time
21-22 Aug 2021 Twenty first Sunday in Ordinary Time
14-15 Aug 2021 Solemnity of the Assumption of the Blessed Virgin Mary
7-8 Aug 2021 Nineteenth Sunday in Ordinary Time
31 July 0 1 Aug 2021 Eighteenth Sunday in Ordinary Time
24-25 July 2021 Seventeenth Sunday in Ordinary Time
17-18 July 2021 Sixteenth Sunday in Ordinary Time
10-11 July 2021 Fifteenth Sunday in Ordinary Time
3-4 July 2021 Fourteenth Sunday in Ordinary Time
26-27 June 2021 Thirteenth Sunday in Ordinary Time b
19-20 June 2021 Twelfth Sunday in Ordinary Time
12-13 June 2021 Eleventh Sunday in Ordinary Time
5-6 June 2021 Solemnity of the Most Holy Body & Blood of Christ
29-30 May 2021 Solemnity of the Most Blessed Trinity
22-23 May 2021 Solemnity of Pentecost
15-16 May 2021 Seventh Sunday of Easter
8-9 May 2021 Sixth Sunday of Easter
1-2 May 2021 Fifth Sunday of Easter
24-25 April 2021 Fourth Sunday of Easter
17-18 April 2021 Third Sunday of Easter
10-11 April 2021 Second Sunday of Easter
20-21 Mar 2021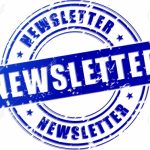 26-27-Dec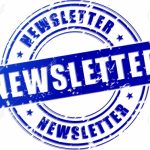 ---
Recent News
St Vincent de Paul Befriending
The St Vincent De Paul Society would like to hear from elderly parishioners of the parish, their relatives, neighbours and …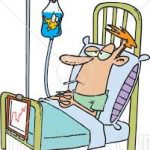 Going into hospital
On admission to Royal Berkshire Hospital all Catholics should inform the hospital staff that they are Roman Catholic and if …