Newsletters
Congregational worship (Mass) is allowed to happen publicly during lockdown.
If  you fall into a vulnerable category please think carefully about whether it is appropriate for you to be at Mass. Your safety is very important to the parish.
There is now an open Mass each day of the week. No need to book for these weekday Masses but please sign the sheet at church when you come in.
You can book a Sunday Mass on Eventbrite by clicking here. Bookings open 8am on Monday morning for the following weekend.
12-13 June 2021 Eleventh Sunday in Ordinary Time
5-6 June 2021 Solemnity of the Most Holy Body & Blood of Christ
29-30 May 2021 Solemnity of the Most Blessed Trinity
22-23 May 2021 Solemnity of Pentecost
15-16 May 2021 Seventh Sunday of Easter
8-9 May 2021 Sixth Sunday of Easter
1-2 May 2021 Fifth Sunday of Easter
24-25 April 2021 Fourth Sunday of Easter
17-18 April 2021 Third Sunday of Easter
10-11 April 2021 Second Sunday of Easter
20-21 Mar 2021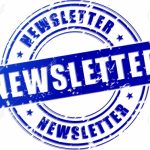 26-27-Dec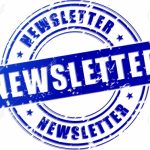 ---
Recent News