Bereavement Support Group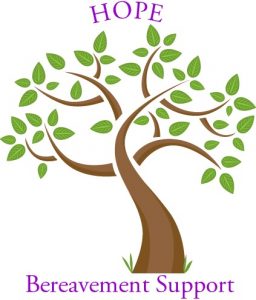 PARISH OF OUR LADY & ST ANNE – BEREAVEMENT SUPPORT MINISTRY
MISSION STATEMENT 
The Bereavement Support Group will try to do everything they can to provide love, support and prayers to individuals and families who have suffered the loss of a loved one. 
When someone dies it is often a time of great sadness, mourning and reflection.  It  can  be a busy time when arrangements have to be made and friends and relatives notified.  As Christians we  also rejoice that the Lord Jesus Christ has won a great victory over death and made it possible for us to pass through to  eternal life.
The ministry reaches out to those in the parish who have lost a loved one through death. Our hope is that no one has to go through this painful journey alone.
Many of our volunteers have been called to this ministry through their own experience of loss; others because they are just good at listening and supporting those who are grieving.
HOW DOES THE GROUP OFFER SUPPORT?
Because the death of a family member or friend confronts us with one of life's most difficult and painful challenges, Our Lady and St. Anne's Bereavement Support Group offers the following:
Cards and/or personal follow-up contacts for a period after the death.
• a Mass in November of each year to remember in a special way the loved ones who died in the previous year.
• Mass for the bereaved, praying for God's gifts of healing and peace of mind and heart.
• Support to families when death is imminent.
• A list of materials/support groups where the bereaved can share their experiences with others in a safe place, learn about the process of grief and be supported during a difficult time.
• A funeral preparation booklet to help in the planning of the funeral rites of someone they love
Help for those who would like to plan their own funeral as a final gift to their loved ones.
Parish Bereavement Support Coordinator – Julia Feeney – olsabsg@gmail.com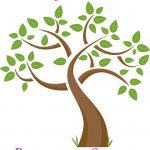 THE WORK OF THE BEREAVEMENT SUPPORT VOLUNTEERS
Members of the parish Bereavement Support Group attend the funeral, put out orders of service, hymn books etc and welcome the mourners as they arrive.
Parish Bereavement Support Group volunteers  meet on a regular basis with an agreed agenda:
Prayer
Reading the names of those who have died in the past year
Feedback on visits undertaken
Group support/supervision if needed
Identify those in need of an anniversary card
Planning for the annual parish memorial Mass in November
Sending invitations to those who have been bereaved in the past year
READING PASTORAL AREA BEREAVEMENT SUPPORT GROUP
Each parish nominates two coordinators to  liaise with the parish priest and  attend meetings of the Reading Pastoral Area Bereavement Support Group.
Pastoral Area Coordinators  meet together on a regular basis to offer support and supervision to each parish.
---
Recent News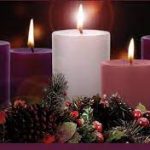 Advent Carol Service
Thurs 21st Dec here in the church, at 7.30pm. A time of spiritual preparation with Advent readings and carols to …