Parish Priest
Patrick H. Daly
Patrick H. Daly was born in Dublin on 15 May 1951. Brought up in Sligo, where his family lived until 1973, he was educated by the Jesuits at Clongowes Wood College, Naas, Co. Kildare. At University College Dublin he studied History and Philosophy, obtaining his BA in 1973 and an MA in History in 1975. He received a Council of Europe scholarship to the Catholic University of Louvain (KU Leuven) and later a fellowship from the KUL itself. He was awarded a PhD in Medieval History in 1981.
From 1981 to 1987 Patrick worked for the European Commission. In total he had lived in Belgium for twelve years and still has many close Belgian friends, Flemish and Walloon.
In 1987 Patrick went to the Pontifical Beda College in Rome to train for the priesthood. He studied theology at the Angelicum where he was awarded an STL in 1991. He was ordained priest by Archbishop Maurice Couve de Murville in the Basilica of SS. Quattro Coronati, Rome, on Friday 5 April 1991.
Patrick was curate at St. Chad's Cathedral from 1991 to 1993 and Administrator from 1993 to 1999. During his years in Birmingham, he assisted Archbishop Couve de Murville in his work as delegate-bishop to COMECE and on the European Affairs Committee of the Bishops' Conference of England and Wales.
Appointed parish priest of St. Peter & St. Paul, Wolverhampton in the spring of 1999, he remained there until the Solemnity of the Epiphany 2013. During his years at Wolverhampton, he was three years chaplain at HMP Featherstone, ten years chaplain to Wolverhampton University and seven years chaplain to St. Edmund's Catholic Academy.
In November 2012 Patrick was appointed General Secretary to the Commission of Bishops' Conferences of the European Union (COMECE). This appointment meant a return to Belgium: he remained in post in Brussels until summer 2016. He was appointed parish priest of Our Lady & St. Anne, Caversham, in the summer of 2017 and commenced his ministry among us on 14 September. In the light of his services to the European Bishops' Conferences, in July of 2017 Patrick was designated Chaplain to His Holiness and awarded the title of Monsignor. He used to cycle, jog and play squash with somewhat manic regularity, but now he relaxes by swimming, listening to music and reading fiction. In the summers he greatly enjoys walking, on occasion with his nephews, in the Swiss Alps. He has a particular love for the Bernese Oberland and the Engadin.
Mgr Patrick H Daly
The Presbytery
2 South View Avenue
Caversham
Reading
RG4 8RR
0118 9471787
ol.stanne.caversham@rcaob.org.uk
---
Recent News
St Vincent de Paul Befriending
The St Vincent De Paul Society would like to hear from elderly parishioners of the parish, their relatives, neighbours and …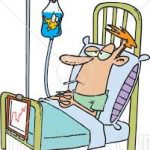 Going into hospital
On admission to Royal Berkshire Hospital all Catholics should inform the hospital staff that they are Roman Catholic and if …