First Holy Communion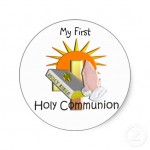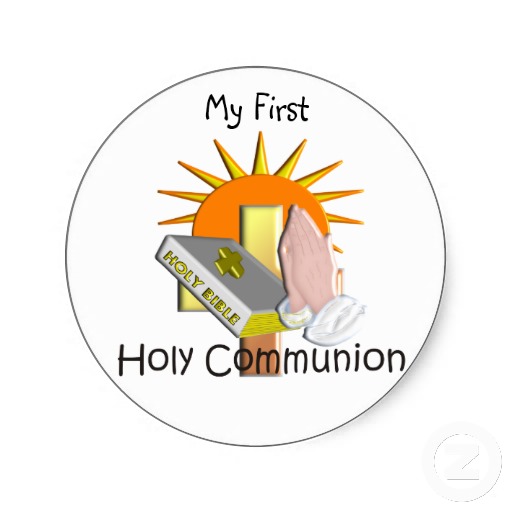 HOLY COMMUNION/EUCHARIST
By the consecration [during the celebration of the Eucharist/Mass] the transubstantiation of the bread and wine into the Body and Blood of Christ is brought about. Under the consecrated species of bread and wine Christ himself, living and glorious, is present in a true, real and substantial manner: his Body and his Blood, with his soul and his divinity. CATECHISM OF THE CATHOLIC CHURCH (CCC) No. 1413
Communion with the Body and Blood of Christ increases the communicant's union with the Lord, forgives his/her venial sins and preserves him/her from grave sins. Since receiving the sacrament strengthens the bonds of charity between the communicant and Christ, it also reinforces the unity of the Church as the Mystical Body of Christ. CCC No. 1416
The Church warmly recommends that the faithful receive Holy Communion each time they participate in the celebration of the Eucharist; she obliges them to do so at least once a year. CCC No. 1417
First Holy Communion is preceded by First Confession, and the full titles of these two Sacraments are the Sacrament of the Eucharist and the Sacrament of Penance and Reconciliation. These two Sacraments will normally be received by children in Year 2 or 3 and, to register, parents need to complete an enrolment form. This can be printed from the PDF below or picked-up from the Parish Office.
Prior to receiving their First Holy Communion, children will make their First Confession. Guidance will have been given, and the Sacrament takes place towards the end of the Season of Advent in the Parish Reconciliation Service, when a number of priests will be available.
At Our Lady and St Anne's church, so that the church does not become over-crowded, First Holy Communions may be spread over two or more consecutive Sundays, all at the 10.00am Mass.
---
Recent News