Music Group
Chris and Cathy Carr were asked to form the Music Group in 1997, with 17 years of experience in leading liturgical music, both as students at St Mary's College, Twickenham, and in parishes in West London. We were joined soon after by Cathy Freddi who, ever since, has been a long standing member of our Group.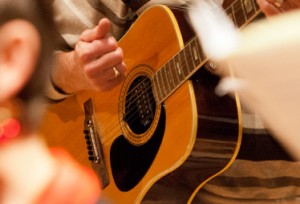 The Group initially led the music at the Sunday morning family Mass, just one Sunday each month, but was later asked to take some of the burden off the Parish Choir, by leading the music every other Sunday.
The current group includes guitars, a flautist, and singers, but has, over the years, included keyboard, clarinets, violins, recorders and percussion. The group is currently small in number but is always open to, and hopeful for, the possibility of new members.
The Music Group, in common with the Choir, aims to enhance the liturgical experience and prayer of the community, by choosing music which echoes the themes of the Gospel message, and by creating an atmosphere conducive to prayer and praise each Sunday. The music is drawn from the pool of composers writing for groups comprising both vocalists and instrumentalists. Some of this music comes from the pool which has been mainstream since the 1970s – 80s. Some comes from the repertoire of the Birmingham diocesan music group, CJM, and the rest from current performers and writers; and the members of the Group always have their ears and eyes open for new music to introduce to the Sunday congregation.
We would encourage musicians of any age to join us, and would be delighted to include children once they have made their First Holy Communion – they are the future of music in our church!
If anyone is interested in finding out more about joining our Group please speak to any of us after the 10.00am Sunday Mass, or email: cathycarr@talktalk.net , cjcarr@talktalk.net , or cmfreddi@talktalk.net
---
Recent News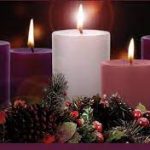 Advent Carol Service
Thurs 21st Dec here in the church, at 7.30pm. A time of spiritual preparation with Advent readings and carols to …