St Vincent De Paul Society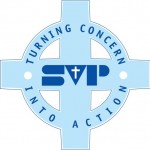 The Society was founded in 1833, not by St Vincent de Paul, as the name would suggest, but by a young man, Frederic Ozanam, aged 21 years, who was studying at the Sorbonne University in Paris.
Upset by some of his fellow students, who criticised the Church for not doing enough to assist the poor, homeless, sick, housebound etc, he gathered a number of friends/students and began to collect food, clothing, firewood, and distributed these to those in need
Through time he set-up, with the help of some clergy and nuns, groups in various parishes and, in time, throughout France, Europe and the world. Frederic's group chose to be known as Vincentians, after St Vincent de Paul, a Parisian Priest, who was well known for his charitable work among the destitute.
St Anne's Conference has been established for over 93 years.  We concentrate mainly on visiting the sick, elderly and housebound, giving financial help when appropriate, holding a service of Blessing and Anointing of the sick: Christmas party for Seniors: collecting tins/packs for Reading food bank: donating towards our Twinnage Conferences in India.
These are some of the tasks your Conference works towards. An important function of the Conference is the SPIRITUAL WELFARE of the members. We have a Spiritual Reading at each meeting followed by lively discussion.  There is an annual Retreat, days of Recollection and a Festival Meeting where the sisters and brothers from all the various Conferences within the District meet to discuss matters of importance to the Society, and to "have a good old chat" with each other.  The Conference meets fortnightly on Monday evenings in the Cenacle and usually lasts about an hour.
We always welcome new members (must be 18 years and over).  Should you be interested in becoming a member of our Conference, please contact the parish office or any other member.  Please see our information board in the Narthex for more details.
---
Recent News
St Vincent de Paul Befriending
The St Vincent De Paul Society would like to hear from elderly parishioners of the parish, their relatives, neighbours and …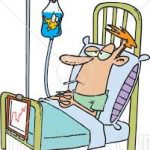 Going into hospital
On admission to Royal Berkshire Hospital all Catholics should inform the hospital staff that they are Roman Catholic and if …