St Vincent De Paul Society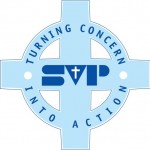 The Society was founded in 1833, not by St Vincent de Paul, as the name would suggest, but by a young man, Frederic Ozanam, aged 21 years, who was studying at the Sorbonne University in Paris.
St Anne's Conference is a small group that concentrates mainly on visiting the sick, elderly and housebound,
We always welcome new members (must be 18 years and over).  Should you be interested in becoming a member of our Conference, please contact the parish office or any other member.
---
Recent News
St Vincent de Paul Befriending
The St Vincent De Paul Society would like to hear from elderly parishioners of the parish, their relatives, neighbours and …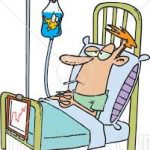 Going into hospital
On admission to Royal Berkshire Hospital all Catholics should inform the hospital staff that they are Roman Catholic and if …