Marriage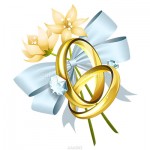 MATRIMONY
The matrimonial covenant, by which a man and a woman establish between themselves a partnership of the whole of life, is by its nature ordered toward the good of the spouses and the procreation and education of offspring; this covenant between baptized persons has been raised by Christ the Lord to the dignity of a sacrament. CATECHISM OF THE CATHOLIC CHURCH No. 1601
Since marriage establishes the couple in a public state of life in the Church [and society], it is fitting that its celebration be public, in the framework of a liturgical celebration, before the priest (or a witness authorized by the Church), the witnesses, and the assembly of the faithful. CCC No. 1663
If you would like to be married at Our Lady and St Anne's, please approach Fr Patrick in the first instance, giving as much notice as possible (at least a year is normal). A few guidance points are as follows:
To be married here, one of you needs to be a parishioner of Our Lady and St Anne's. This means that either you live within the parish boundaries or you come to Mass here most Sundays.
You need to be free to marry in a Catholic church. This generally means that neither of you should have been married before, either in a church or in a registry office.
Depending on your circumstances, you may opt to be married during a Nuptial Mass or in a marriage celebration without Mass. This should be discussed with Fr Patrick.
Before any wedding can be arranged, there is a lot of paperwork and other details to be prepared. This is why plenty of notice needs to be given, so please approach Fr Patrick as soon as possible after your decision to marry has been made.
---
Recent News
St Vincent de Paul Befriending
The St Vincent De Paul Society would like to hear from elderly parishioners of the parish, their relatives, neighbours and …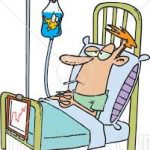 Going into hospital
On admission to Royal Berkshire Hospital all Catholics should inform the hospital staff that they are Roman Catholic and if …