Piety Stall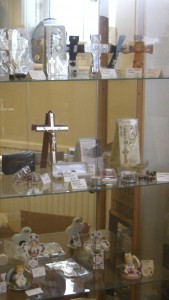 Maureen Lennon writes: The Parish Piety Stall opens each weekend,  Saturday after the evening 5.30 Mass, and Sunday after the 10.00am Mass (excluding Christmas Day and Easter Day). It is open also for all pilgrimages to the Shrine Of Our Lady of Caversham (as notified). The Catholic Truth Society rack is regularly updated, and all CTS booklets have their prices on the back.  Should the Stall not be manned, then please use the payment envelopes to make a payment. Instructions are on the rack, and on the Piety Stall.
The Piety Stall holds a range of cards for all occasions. This includes pre-signed Mass cards, sympathy cards, birthday, get well, Baptism, Mother's day, Jubilees and Ordination, St Patrick's Day, notelets and, in due season, First Holy Communion, Confirmation, Christmas cards, catholic diaries, calendars and other suitable gifts, and other religious items, rosaries, missals, children's books, statues, crucifixes, holy water bottles, etc.
Should you not be able to find what you require, then please ask for the chance to peruse our catalogues and we will order what you request.
---
Recent News
St Vincent de Paul Befriending
The St Vincent De Paul Society would like to hear from elderly parishioners of the parish, their relatives, neighbours and …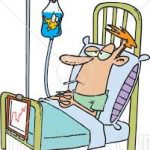 Going into hospital
On admission to Royal Berkshire Hospital all Catholics should inform the hospital staff that they are Roman Catholic and if …