200 Club
For many years Our Lady and St Anne's 200 Club was run by Helen Nutt, and the Parish is very grateful for all the work that Helen put into it.  Now, the 200 Club will be run by the Parish Administrator, Lis Leddy, from the Parish Office, and new guidelines will be issued in due course.  In the meantime, these are the general rules:
Our Lady and St Anne's 200 Club is an easy way to raise much needed funds for the Parish and have some fun at the same time! You are asked to join for a minimum of 3 months at £1 per week, so in multiples of £13. Each month £4 is placed in the draw fund, with 60% going to the Church and 40% being returned in prizes.  The thirteenth pound is put into a special Christmas draw and members are allocated one number for every quarter they have been 'active'.
The draw takes place on the last Sunday of the month and, if you are lucky enough to win, your winnings are dropped through your letter box!  A list is placed on the notice board informing members of when they need to renew.
And that's it!  PLEASE CONSIDER JOINING US.  To date we have raised nearly £21,000 for parish funds, but it really could be so much more if our membership increased!
Should you have any questions, then don't hesitate to contact Lis Leddy in the Parish Office.
---
Recent News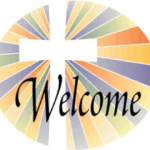 Advent Course for 2019
Fr Patrick's Advent Course for 2019 will be on the subject of Devotion to the Saints in the Christian Church.  …
The Cleaning Team
Each weekend the church is beautifully clean, which is down to a small team of dedicated cleaners to whom we …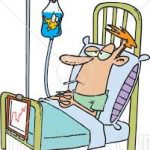 Going into hospital
On admission to Royal Berkshire Hospital all Catholics should inform the hospital staff that they are Roman Catholic and if …