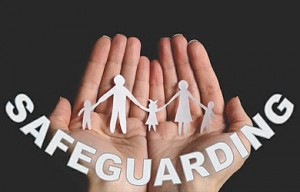 PARISH SAFEGUARDING REPRESENTATIVE
Please note:  The Parish is in between Safeguarding Coordinators at the moment.  The Archdiocese is in the process of approving our new Coordinator, and the name of the new Coordinator will be posted here as soon as we know that the approval has been given.
The Safeguarding Coordinator is the parish representative and has special responsibility for promoting good and safe practices in all activities involving children, young people and vulnerable adults within the parish. He/she is the link between the parish and the archdiocese and, as such, is in regular contact with the Diocesan Coordinator and Administrator. The Safeguarding Coordinator attends training sessions and has a sound knowledge of policies and procedures and who to contact. He/she is involved in the recruitment of people to roles within the parish and has responsibility for facilitating the DBS (Disclosure and Barring Service) disclosure procedure at parish level, ensuring that everybody who is required to go through this procedure does so.