The Social Side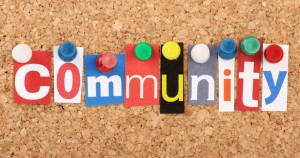 The Social Side (TSS) is a group that meets every 4 to 5 weeks in the Cenacle, generally on a Monday at 7.45pm. As the name implies, The Social Side is just that. We encourage parishioners to meet each other through events that we organise. For instance, we have had a car boot sale, a garden party (which was held in the presbytery garden), and we regularly have cake sales, and also sell bacon butties after the 10 o'clock Mass on certain Sundays.
Events such as these encourage parishioners to meet and mix, which is all good for community.
We have many events planned for 2015, including a choir concert to be held in November which will feature various choirs from the Reading area.
The Social Side is open to anyone who would like to be part of this vibrant and enthusiastic group.  We always encourage our members to come forward with ideas for future events, and we consider and discuss all ideas that come along.  Our meetings are lively, and are a good way of getting to know fellow parishioners.
If you would like to know more about the The Social Side please speak to the Chairman, Lex Kujawa, or any member of the team – a list of team members is on the notice board in the Narthex.
---
Recent News