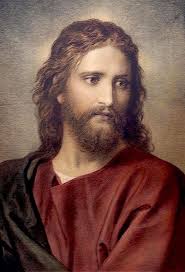 Monday evenings of Lent, promptly at 19.30 in The Cenacle [i.e. the parish room of the Church of Our Lady & St Anne]. All are welcome, especially our fellow Christians from other churches. 40 minutes of input from Fr Patrick and 10 minutes for questions, followed by tea,coffee, biscuits, and a chance to chat.
Six Profiles of Jesus of Nazareth
Mosaic of identity: composites of our personal picture of Jesus. We will look at the various visual images of Jesus we have in the Christian tradition. We will consider how films, TV dramas, and literature have shaped our picture of Jesus. We will end by considering the source material we have for our knowledge of the Jesus of history.
The Jesus we meet and think we know. We will consider the various ways and settings in which we are told we encounter Jesus. We will consider the Christ of Faith and see in what way there is continuity between the Jesus Christ in whom we believe and the Jesus of Nazareth who lived between 4 BC and 30 AD.
Jesus the Jew. Jesus was a Jew, he lived in a Jewish world, his spiritual vision came from the Hebrew Scriptures. What was his relationship to the Jewish world, to whom was his mission, and what did the Jews who were his contemporaries think of him?
Jesus the Teacher. Jesus was considered a rabbi, albeit one of no fixed address. He was regularly addressed as 'teacher'. What did he know and whence came the knowledge he possessed? What were his pedagogic techniques? He taught 'with authority' but from where did he derive it? We will look at his teaching skills and the content of his teaching.
Jesus the Saviour. We will look at what the term 'saviour' meant to his contemporaries. Salvation from what? Sin, damnation – what were the beliefs of the time? What does the Church understand when it tells us that Jesus is our Saviour?
Jesus the Suffering Servant. In the first week of Passiontide with Holy Week within our sights, we will look at how Jesus might have understood himself as he approached his Passion. We will consider the images of the Suffering Servant in the OT prophet Isaiah. We will look at other aspects of the Passion.
The course will be given on the Monday evenings of Lent at 19.30 in The Cenacle [i.e. the parish room of Our Lady & St. Anne Church]. Forty minutes of input, ten minutes for questions & discussion. Supporting material. Tea & coffee will follow.